Get to sleep faster and manage your emotions
With a curated choice of breathing techniques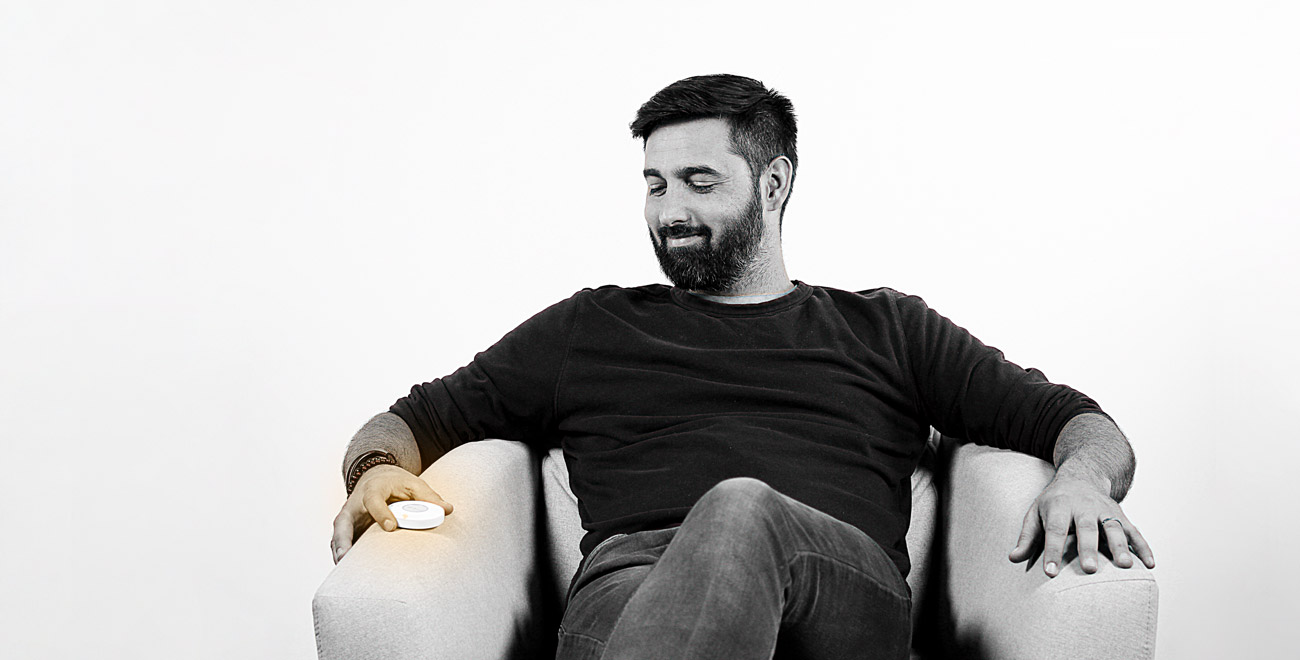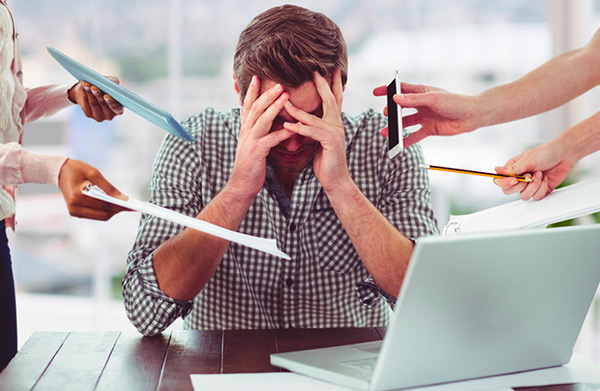 Do you get stressed out?
It's all too much, everyday stuff gets on top of you, you put things off, you're always irritable…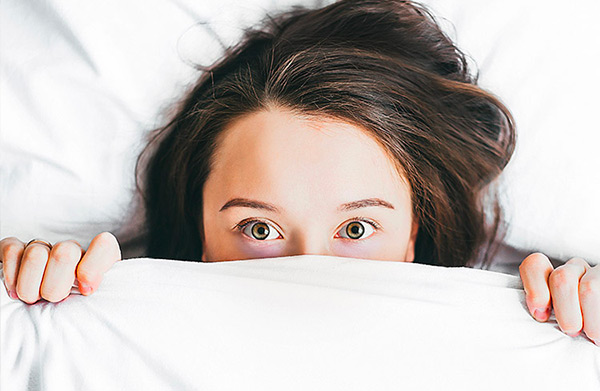 Have trouble getting to sleep?
You toss and turn for hours, keep waking up in the middle of the night, struggle to get out of bed in the mornings…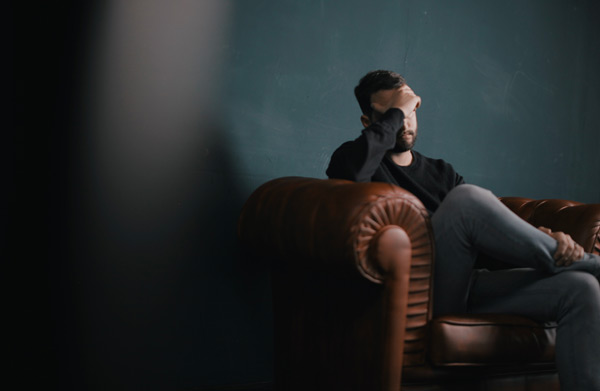 Find it hard to concentrate?
You can't stay focused, you're easily distracted, can't ever seem to reach your goals…
It makes breathing properly pleasurable and fun!
We normally breathe in about 15 to 18 times a minute, which adds up to 21,000 inhalations a day – and our thoughts and emotions will align themselves with this rhythm.
What people often don't realize is that we can influence our nervous system and our state of mind by controlling our breathing!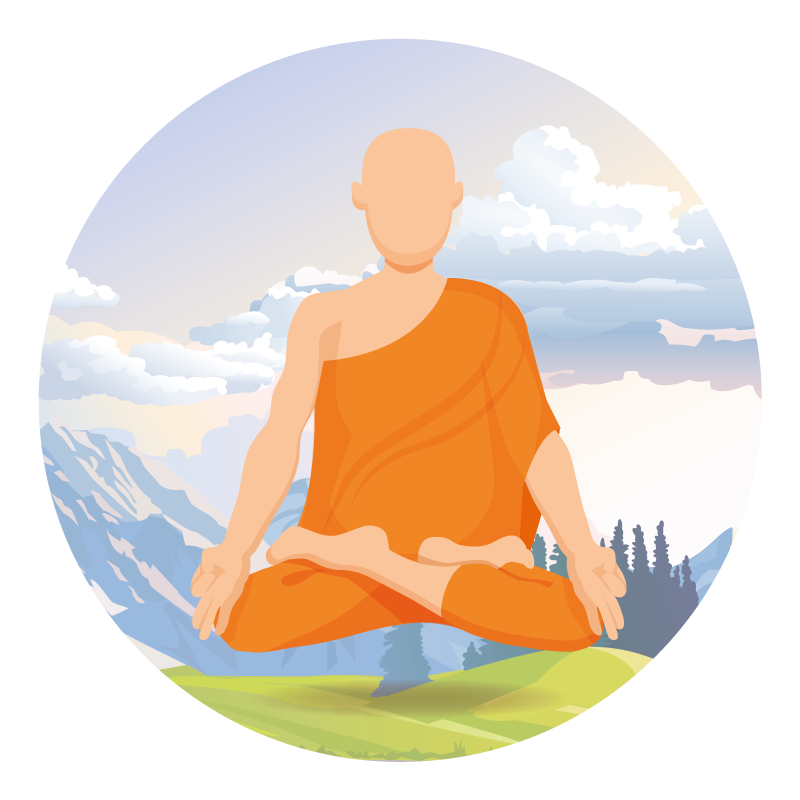 Guided breathing exercises
HiLo shows you how to slow down your breathing through exercises based on inhaling for a certain length of time, holding your breath, and then exhaling in a controlled way.
We've picked out a selection of effective techniques recognized for their fast, positive results on your wellbeing.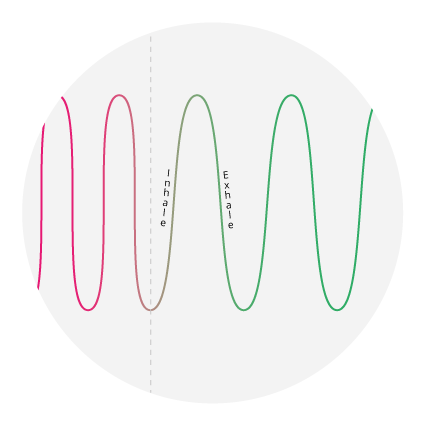 Guided breathing exercises
HiLo shows you how to slow down your breathing through exercises based on inhaling for a certain length of time, holding your breath, and then exhaling in a controlled way.
We've picked out a selection of effective techniques recognized for their fast, positive results on your wellbeing.
Calm down in just a few moments
It's not widely known that our breathing has a direct influence on our heart rate and our thoughts. Using HiLo and following its cues, you fall asleep faster by reducing anxiety, stress and tension.
Just a few minutes is enough to calm you down.
Hilo can help throughout the day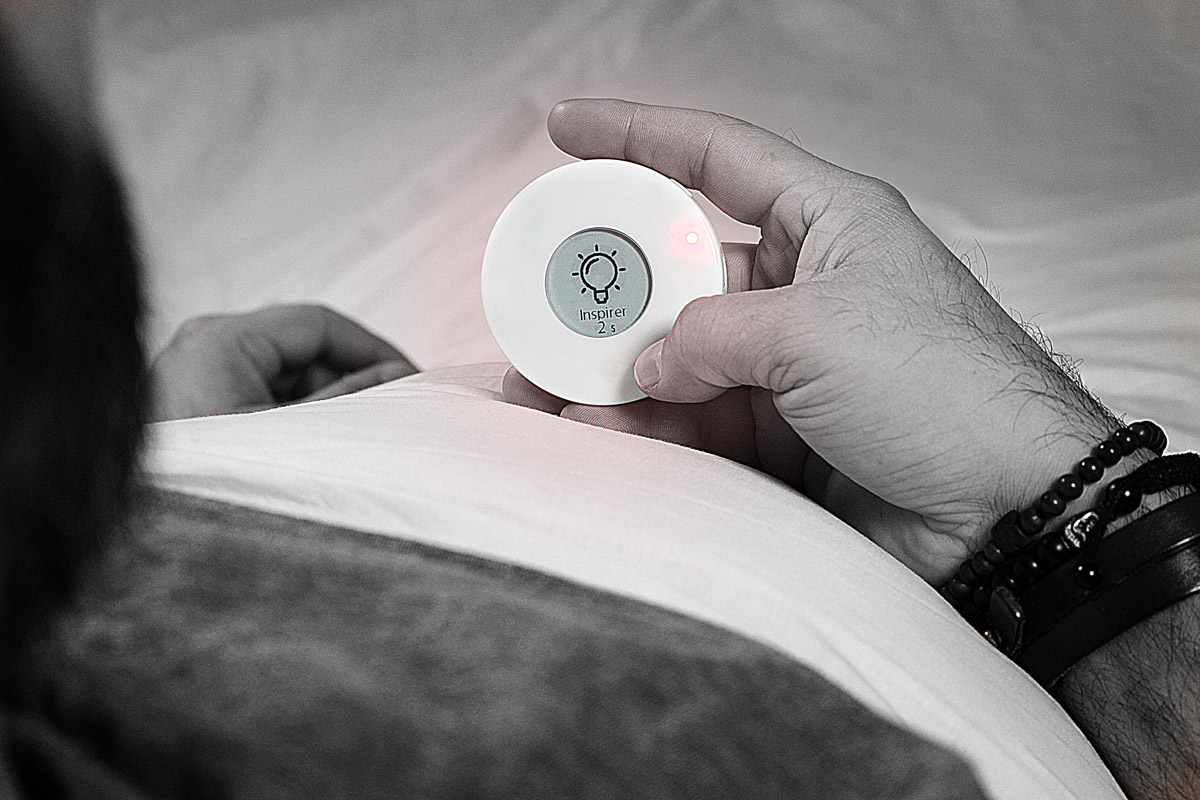 Morning
As soon as you wake up, take a few minutes to relax and get the day off to a good start.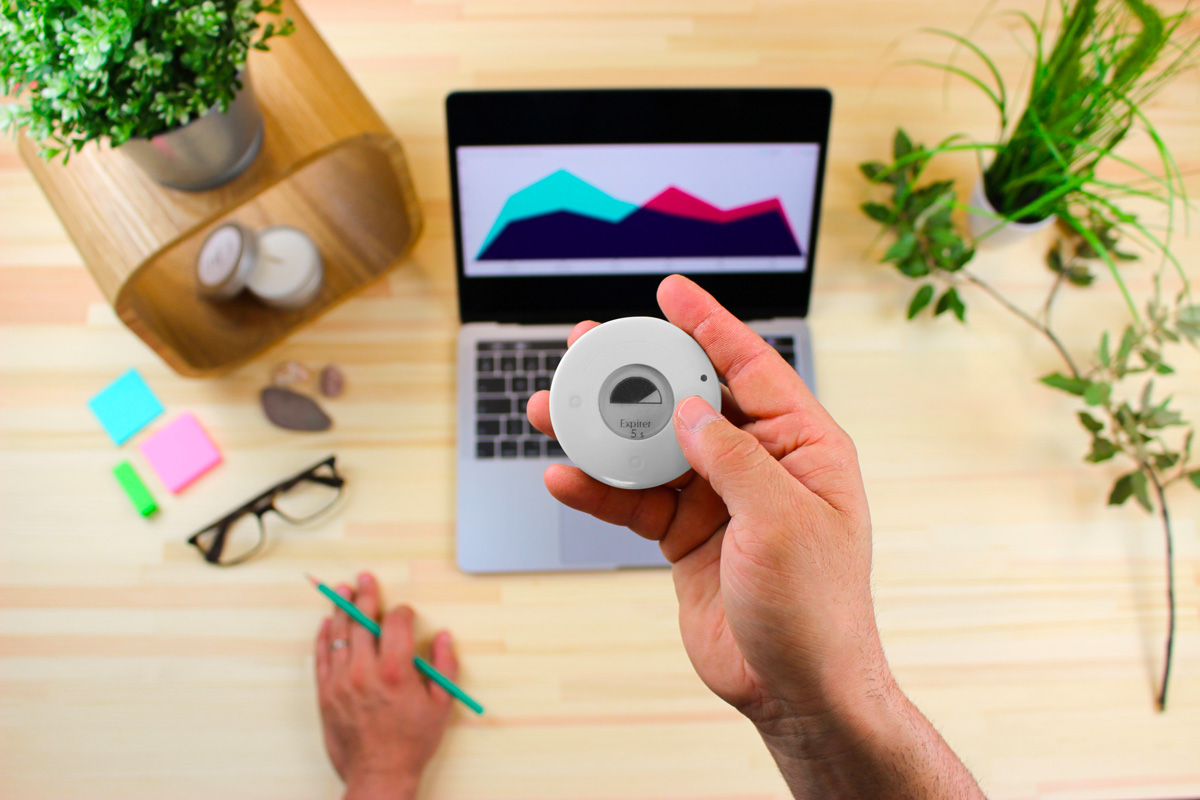 Daytime
HiLo is a very discreet little device that you can carry with you during the daytime. It helps you stay on top of things so you deliver your best performance in any situation.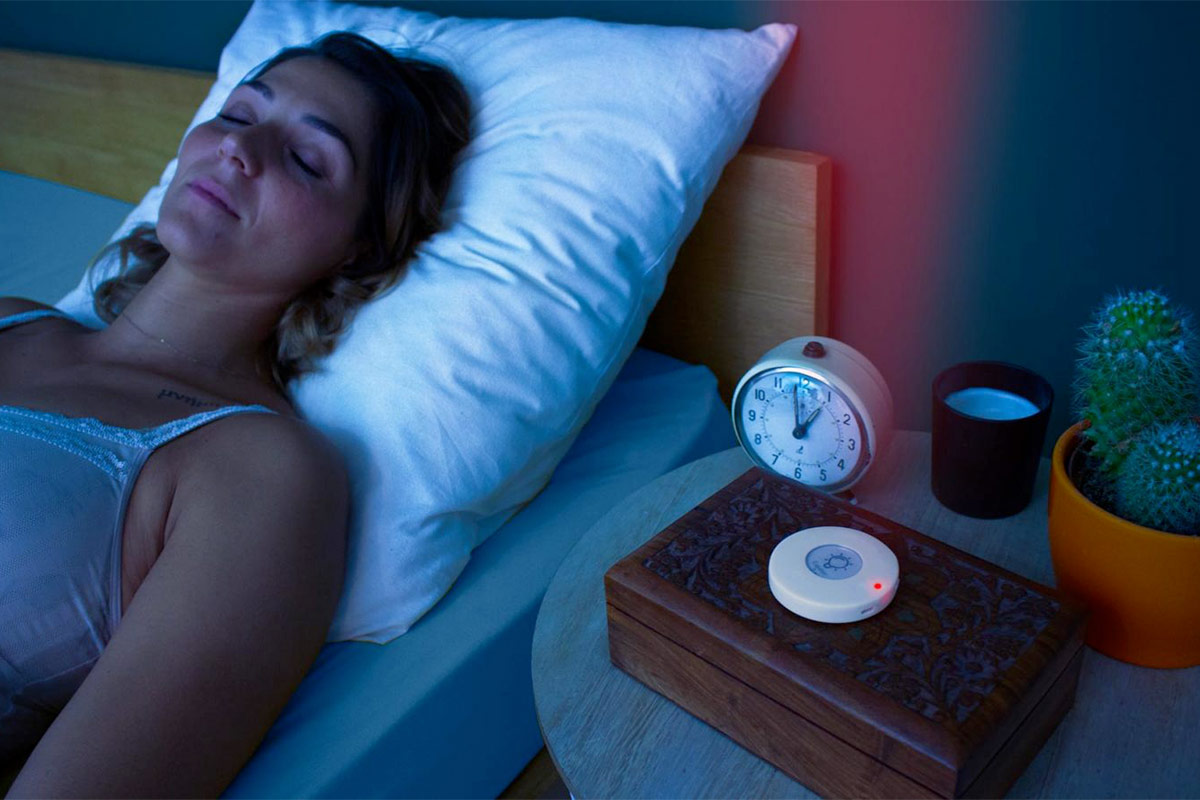 Bedtime
HiLo projects a light onto the ceiling, giving you something to focus on so you avoid getting into negative thought patterns. You find yourself gradually sinking into sleep.
Handy pocket size so you can use it anywhere !
Select a breathing exercise
HiLo offers 6 breathing exercises (Sleep, Stress, Meditation, Pain, Anger, Concentration), so pick the one that suits you.
Set the duration
HiLo has several breathing patterns and time frames to choose from, depending on how long you have and what you want to achieve.
Follow the cues
To guide you, HiLo lets you choose from three different types of stimuli: tactile, lights or vibrations.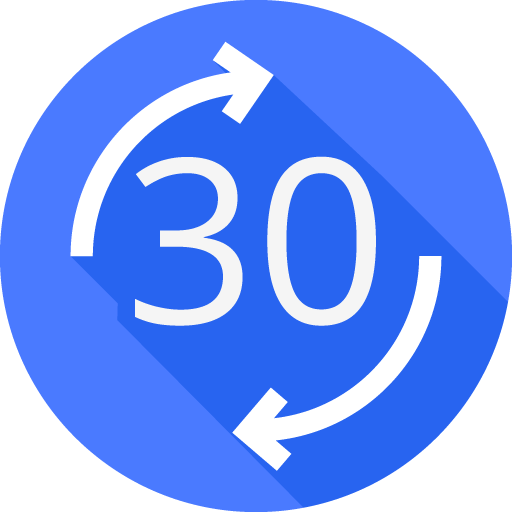 Satisfied or your money back within 30 days
If you're not satisfied, send your HiLo back and we'll refund your purchase for up to 30 days, including return postage.
24 months guarantee
Secured online payments
Satisfied or money back within 30 days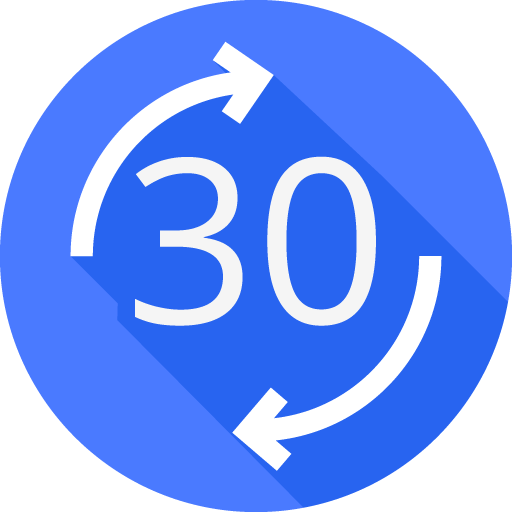 Does HiLo work with an app?
Unlike many breathwork and meditation products or apps, HiLo allows you to enjoy the benefits of mindful breathing without a smartphone or tablet. This disconnected breathwork tool requires no connectivity or additional devices. Simply program your desired breathing pattern directly into HiLo by pressing the buttons.
Do I have to hold the HiLo in my hand to use it?
Your HiLo is totally portable and offline, so you can use wherever and however you like.
For instance, to do a discreet few minutes of calming breathwork on the metro, before an important meeting, or in the hallway before going in to an exam. Slip the HiLo into your pocket or bag, or keep it in your hand, and simply let the silent vibrations tell you when to inhale, hold your breath, and exhale.
You can use HiLo to help you get off to sleep, by placing it on your bedside table so it projects a light onto the ceiling that will guide you to regulate your breathing.
HiLo tailors itself to your needs and preferences, fitting in with your timetable and the place you find yourself in. It's up to you to use it in whatever way suits you.
How do I bring a breathing exercise to a halt?
To stop a program, just press the bottom button on your HiLo for a few seconds.
Which stimulus should I choose to follow the breathing patterns?
The "tactile" mode helps you to stay focused in a fun way, using touch. Opt for the "vibrations" mode if you want to use it more discreetly. Lastly, the "light" mode is ideal for when you want to fall asleep.
What's the Alarm setting on my Hilo for?
To get the maximum benefit from some of these breathing exercises, it's recommended that you do them 2-3 times a day. But our daily routines are so hectic that we often forget to take any time out – so HiLo comes with a built-in Alarm function.
To keep yourself on an even keel, you can ask your HiLo to give you a gentle nudge when it's time to take a little breather.
Why is the light red?
The red wavelength has virtually no effect on the secretion of melatonin and other sleep hormones, unlike blue, for instance.
For the same reason, we opted for orange to indicate how long to hold your breath in. Orange light is born of the fusion of red and green light, which doesn't disturb melatonin secretion.
Does the HiLo switch off by itself?
When you've finished a breathing exercise, your HiLo automatically turns itself off after five minutes to save battery power – which is great if you use your HiLo before falling asleep.
Can I use it in Light mode without disturbing my partner?
If the light bothers your partner, you can lower the intensity of your HiLo's light. When activating Light mode, press the left-hand button to dim the beam, and the right-hand button to make it stronger. The intensity level is indicated by little lines above the light bulb icon.
Mindful breathing with Hilo
How do I breathe right?
To enjoy all the benefits of good breathing, it's recommended that you breathe from your abdomen (inflating your belly as you inhale/deflating your belly as you exhale). The natural to-and-fro movements of your diaphragm will help relieve unwanted tension.
Make sure you breathe in through your nose, drawing the air down first into your stomach and then letting it fill your rib cage.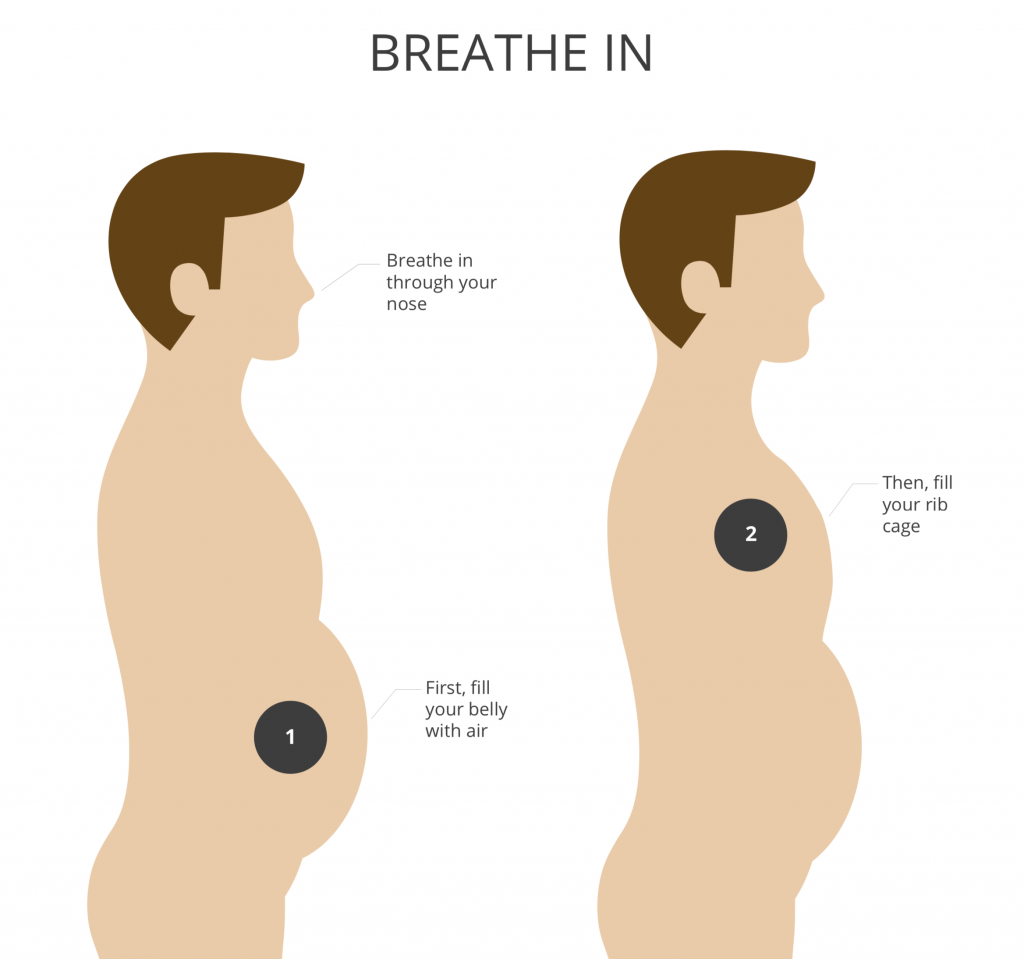 What if I have trouble following the suggested breathing pattern?
That's completely normal. We've been breathing on instinct since birth, so it might take a few training sessions before you're totally comfortable breathing in a specific rhythm. Although bear in mind that some breathing patterns, such as the Pain Relief technique, don't need to be comfortable in order to be effective.